Coherent, Inc. is one of the world's leading providers of laser solutions and optics for microelectronics, life sciences, industrial manufacturing, and scientific markets. More than a provider of lasers, Coherent delivers systems to the world's leading brands, innovators, and researchers, all backed with a global service and support network.
In 2016 Coherent acquired Rofin. ROFIN develops and manufactures lasers for laser-based industrial material processing applications and says it possesses a broad portfolio of innovative technologies with a product offering that includes solid-state lasers, fiber lasers, diode lasers, as well as an extensive range of pulsed laser products and carbon-dioxide (CO2) lasers for a global customer base. The combination of Coherent and ROFIN represents a unique opportunity to strengthen Coherent's position in materials processing.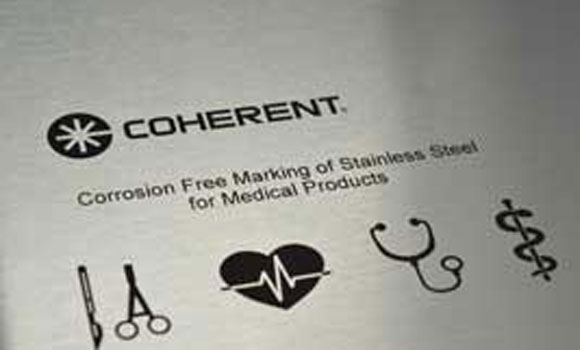 In 2018, Coherent has expanded its portfolio of industrial laser-based machine tools with the acquisition of O.R. Lasertechnologie (OR Laser; Dieburg, Germany), which produces a range of compact, high precision tools for laser additive manufacturing. The additive manufacturing tools include both direct metal deposition (DMD) and selective layer melting (SLM) technologies, as well as systems for cutting, welding, marking, and engraving.
Headquartered in California, COHR is traded on the NASDAQ and is part of the Russell 1000 and Standard & Poor's MidCap 400 Index